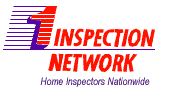 Mission Statement
First Inspection Network was created by a registered professional engineer to serve the relocation industry.
We believe that we offer a center of technical expertise for all to share.
We strive to become an active, contributing member of our client's relocation team.
We believe in long term, mutually beneficial relationships.
We continually strive to improve quality, performance and efficiency in all phases of our operation.
All people must be treated truthfully and fairly, with respect and compassion.
Clients
The transferee and his company are the heart and basis of our business.
We try to understand and assist them with all of their needs.
Employees
Our employees are our greatest assets.
We want to create an atmosphere to empower each person to perform to his or her greatest capacity.
As a team, positive performance is our greatest service tool.